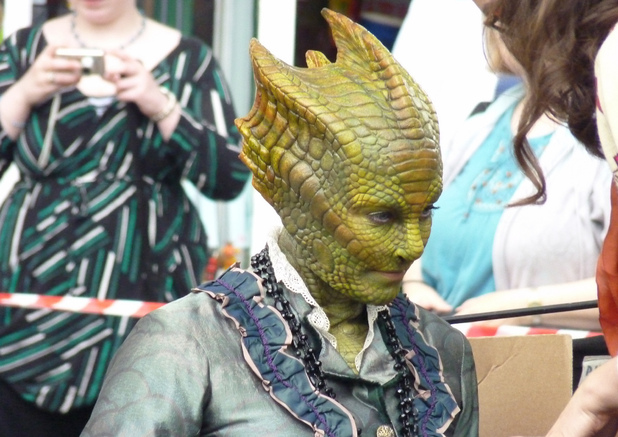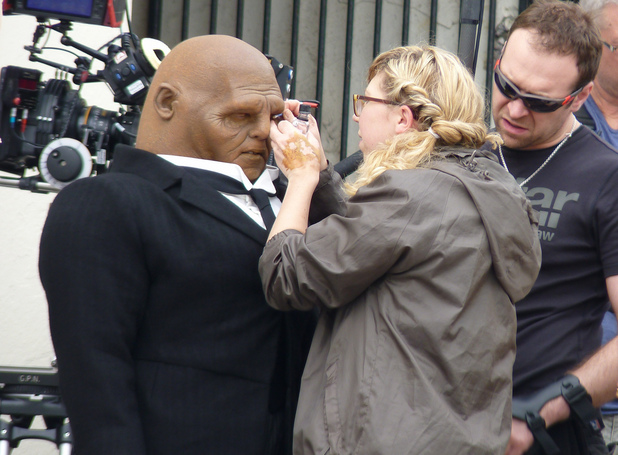 Earlier on today we confirmed that Dan Starkey will be returning as a Sontaran, one of The Doctors Ally/Foes, but now we can also confirm from on set images today that Neve Mcintosh will return as Madame Vastra. Vastra was last seen alongside her trusty companion Jenny, played by Catrin Stewart, in the series 6 mid-finale, A Good Man Goes To War. Catrin Stewart is already confirmed to return from on set images released a few days ago. The cast and crew are currently filming episode 9, written by Mark Gatiss, which also stars Mother and Daughter Diana Rigg and Rachael Stirling.
Its not yet confirmed weather Dan Starkey's Sontaran will be Commander Stark from A Good Man Goes To War or a completely new character, but when confirmed we will bring the news straight to you!
Also, the title for the episode is rumoured to be called
The Crimson Horror
. Remember is is just a rumour and may not be true so should be taken with a pinch of salt.